1) Download the Bizicorpwp theme by clicking on 'All files & documentation' of 'Download' button.
2) Login to your WordPress Admin Panel.
3) Click on Appearance -> Themes -> Add New.
4) Click on Upload Theme and choose the theme zip 'bizicorp.zip' file (Which you already got by downloading the full package) and click on 'Install Now' button.

5) Activate the Bizicorp theme.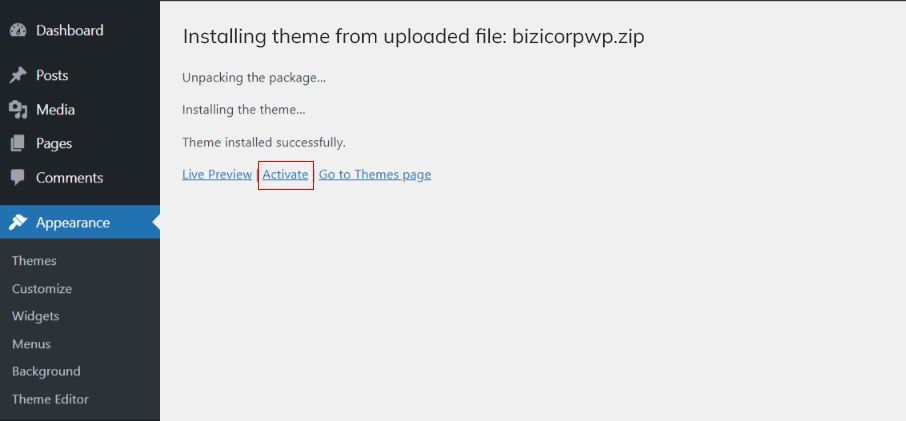 6) Put your Envato token and you can generate the token from the steps we provided on the same page.

7) Setup will check your system setting and will show you if some of the values need adjustments. Click Start if all values are set properly.
8) Install/Skip child theme. Please decide as per your requirement.

9) Install all plugins to import demo designs smoothly.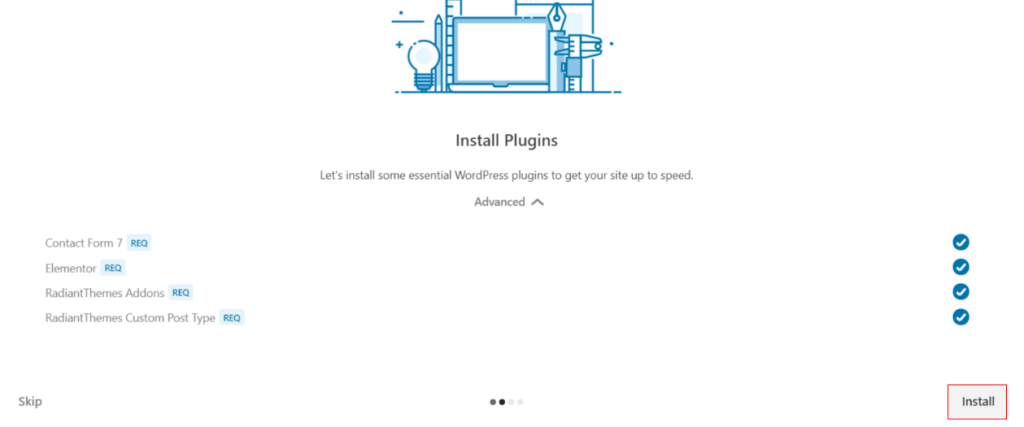 10) Once all plugins are installed, choose which demo you want to import and click on 'Import' to import that demo.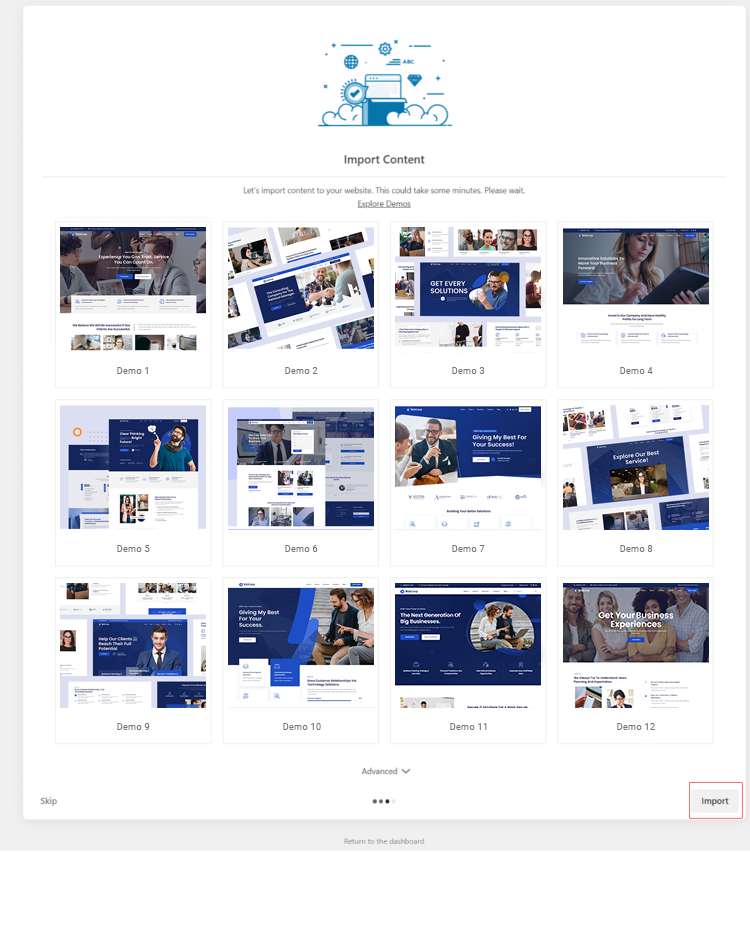 It may take 15-20 minutes to fully import all pages. Time may vary depending on your server's processing speed. As there is a percent progress bar so you can always take idea about remaining time.

11) Set Permalinks to postname and you're done.
12) If you face any issue in seeing the site properly that maybe due to css. Please regenerate elementor css as shown below.